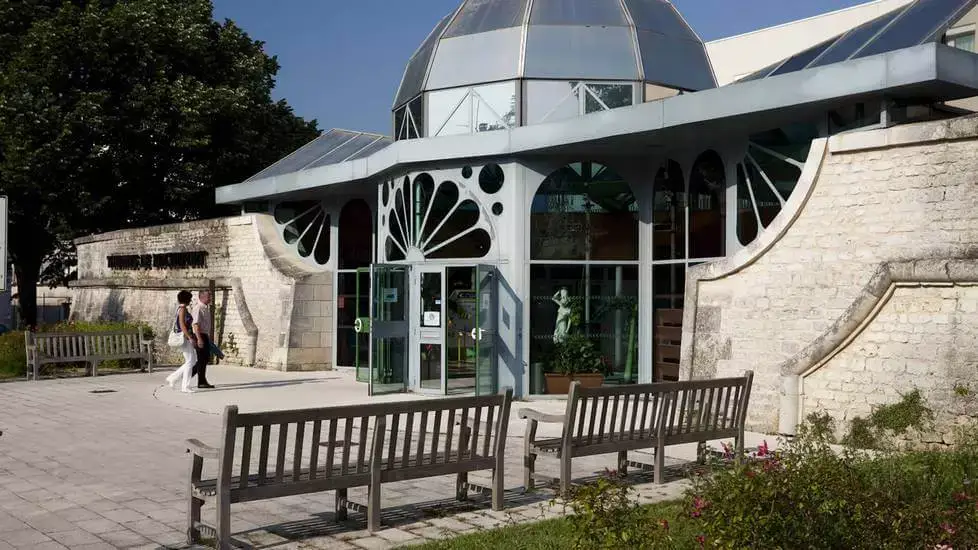 Hiring for curists at the ThermeS DE Rochefort sur mer (17)
We welcome many people who come to enjoy the benefits of the Rochefort thermal baths. Our holiday rental in Fouras, by the sea, is 13km from the Rochefort spa. You'll be staying in an unspoilt, comfortable environment and will benefit fromquick access to the Rochefort thermal baths. Our spa guests enjoy walks by the ocean and the comfort of **** in the restful, relaxing setting of Thalassîles.
In addition to the Rochefort spa, our holiday residence offers many activities in the Fouras area to make your stay more enjoyable.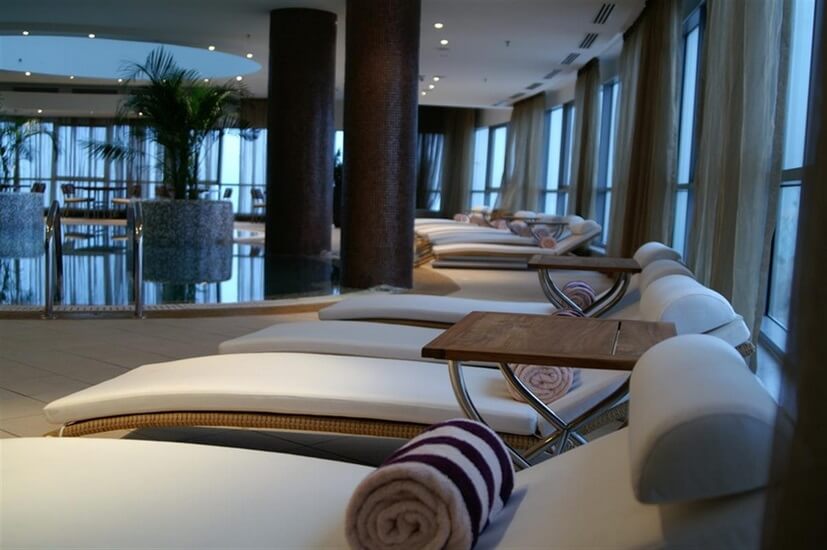 YOUR SPA TREATMENT IN ROCHEFORT IDEALLY LOCATED NEAR THE OCEAN
Rochefort (Charente-Maritime) is the 7th largest spa in France. Thermal cures in rheumatology, phlebology, dermatology and oral and lingual mucous membrane affectation. Double orientations are also offered.
You'll receive treatments from a rare, hot, ferruginous thermal spring with recognised therapeutic properties. You will also be offered hot mud treatments based on fluviomarine clays. This, coupled with a stay by the ocean and its iodine air, is the recipe for a beneficial cure.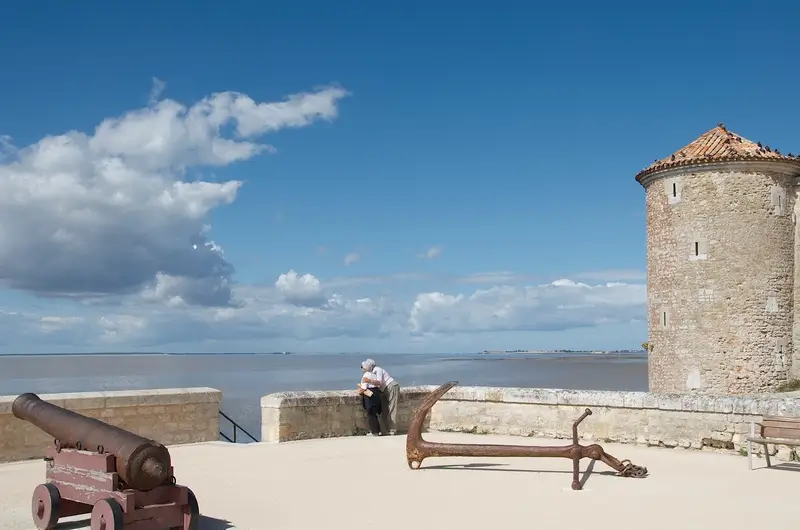 Rental for curists in Rochefort sur mer
Les Thalassîles, furnished holiday home in Fouras near the thermal baths
The extraordinary sunshine on the Fouras peninsula and the fresh sea air on the coastal path near Les Thalassîles all contribute to the benefits of your cure.
Les Thalassîles, an exceptional residence nestling 200m from the ocean between La Rochelle and Rochefort, is just 13km (13 minutes by car) from the Rochefort thermal baths. You'll be staying in one of our 10 furnished, semi-detached villas (F3 and F2), in a calm, relaxing setting.
All our villas are classified Furnished tourism ****. It's a sure-fire way to make your choice with complete peace of mind. The French Ministry of Tourism provides quality assurance.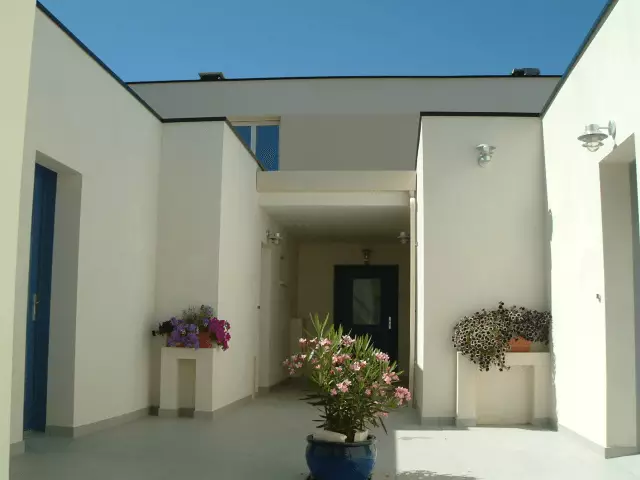 Quality accommodation FOR YOUR THERMAL CURE IN Rochefort
To the Thalassiles, you choose and book the villa that best meets your criteria, not just another villa.
Each villa has a name and is presented by name. You select your accommodation according to its capacity, its surface area, the acceptance of a pet and PRM access. At Thalassîles you also choose the orientation, the garden, the size of the bedding and its adaptation to excess weight if necessary.
As all our villas are fully equipped, the level of equipment is not a distinguishing criterion between houses of identical type.
To make your stay more enjoyable, we welcome you to the club house where you will find a concierge service, tourist information as well as the aquatic and fitness areas.
The aquatic area includes a jacuzzi and a heated, covered swimming pool (which can be fully or partially uncovered depending on the weather conditions).
To make your stay as easy as possible, there's an enclosed private car park, easy access from the entrance to Fouras, and a short distance from the spa. Therme de Rochefort. If you're coming from Fouras, you won't have to go through Rochefort to get to the spa.
Curist pricing is equivalent to a discount of up to 60% for the third week. All this makes it an ideal location for a health cure in Rochefort.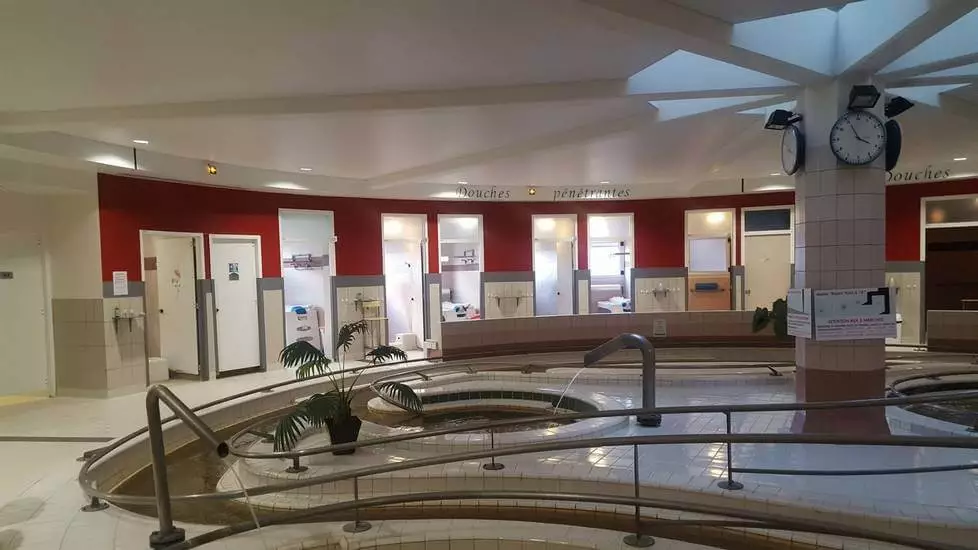 More about LES Thermes DE Rochefort in Charente-Maritime
Our holiday residence, just a stone's throw from Rochefort, is ideally designed for enjoying both the Rochefort spa and visiting the region. In a relaxing setting, you'll be right in the centre of the region's emblematic sites and 13 minutes from the spa. This is a rental where water, fresh air and relaxation come together.
Practical information Thermes de Rochefort
Opening on 6 March 2023 - Closing on 9 December 2023
Curist rates